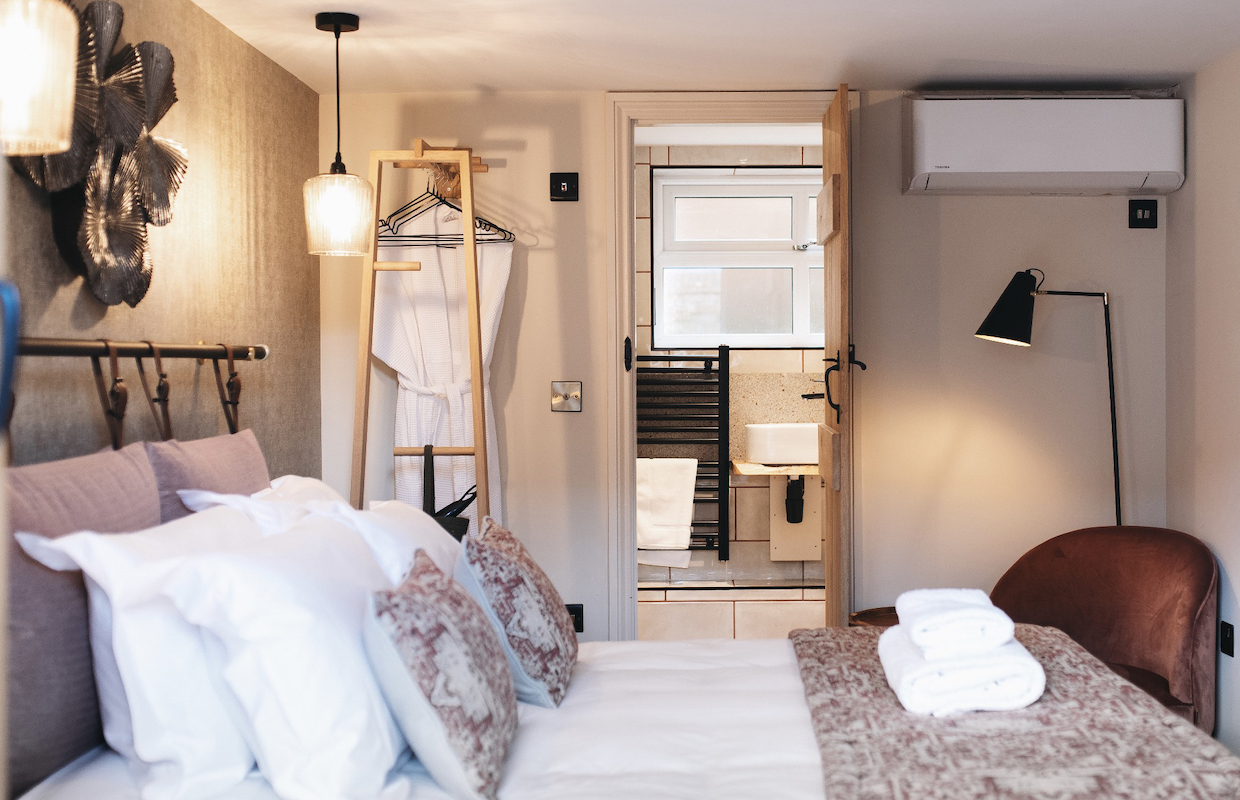 Rylands Farmhouse
Type: Commercial
Client: Pareto Law
Photography: Kathryn Taylor
What Design Equals did for us:
Although previously used purely for employee accommodation this location lended itself perfectly to luxury Cheshire short stays. Proximity to the airport and peaceful countryside surroundings allowed this space to be opened up to and maximise revenue from the farmhouse accommodation.
It was dated yet functional when the client approached us to upgrade 6 bedrooms. We had to consider utilising space carefully as room size was limited. Using Scandinavian inspired furniture, we created calm clean spaces keeping the farmhouse touch with warm tones through complimentary soft furnishings and fabrics. Using products with a sustainable focus were important for this client – we sourced beautiful bathroom tiles that have been crafted from recycled landfill.
What Design Equals delivered: 
+ Interior Design Scheme
+ 2D plans and Elevations
+ FF&E Specification
+ Product Procurement
+ Product Design & Installation
Before/After