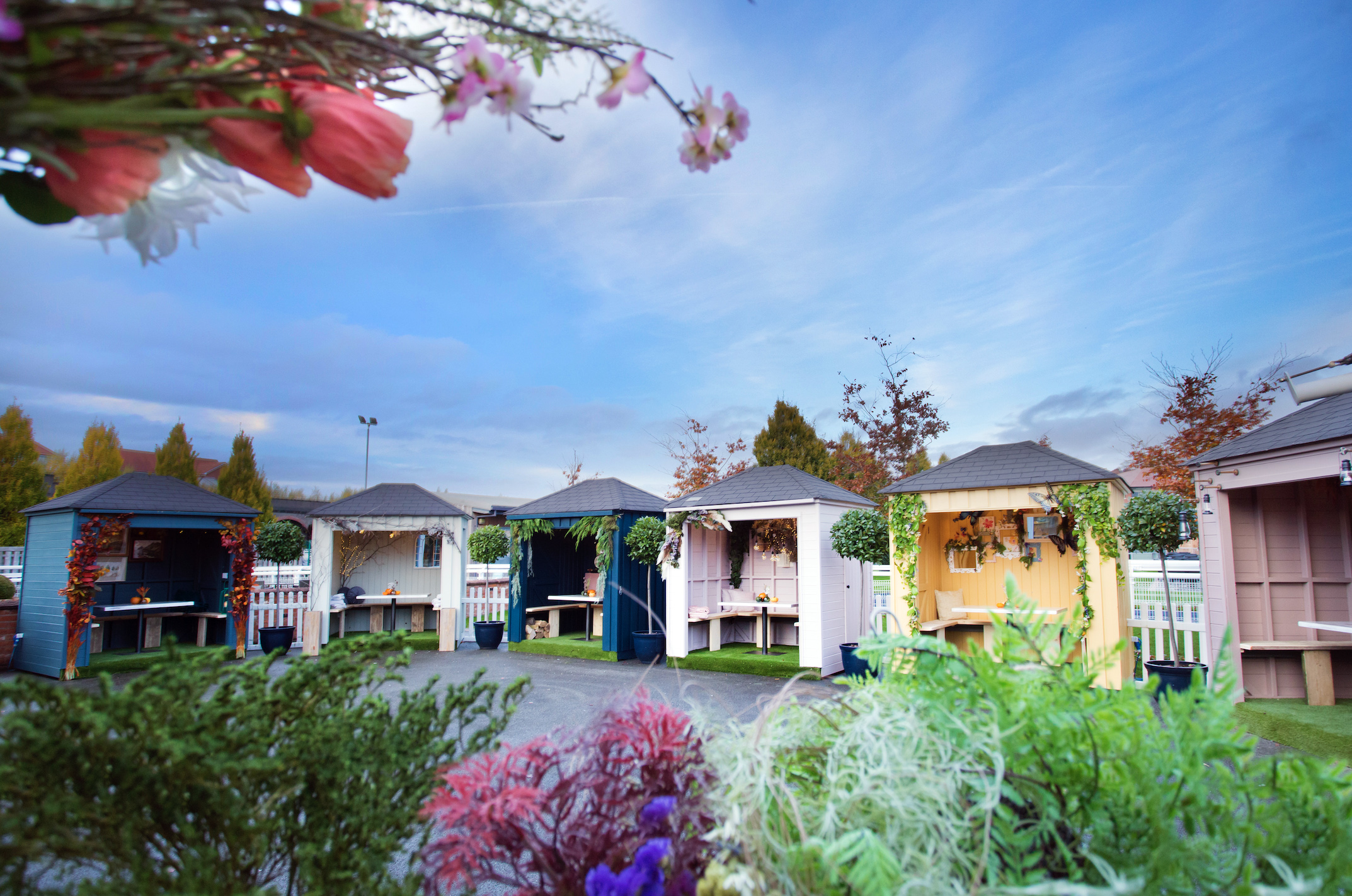 The White Horse Huts
Type: Commercial
Client: Chester Racecourse
Photography: Canteen Creative Production
Huts at the White Horse.
We love it when a forward-thinking client approaches us to help their business through design.
The White Horse in Chester have the beauty of space in abundance outdoors so wasted no time to utilise it. Together we have created 9 bespoke huts available for private bookings. They wanted to capture the magic of the seasonal change Autumn brings and celebrate the lead up to Christmas. These huts will be providing safe space in December for lots of families hoping to reunite post lockdown. Using dried flower installations, eclectic accessories and soft furnishings these are less garden shed, more boutique hideouts. Cost-effective, creative, cozy. Cheers to that.